Tack
Liza
för taggen! Här kommer mina höstiga svar på
Fall Time, Cozy Time Book Tag
:
1. CRUNCHING LEAVES: CHOOSE A BOOK THAT HAS RED/ORANGE/YELLOW ON THE COVER 
Poppy Pym och smugglarens hemlighet är den tredje boken om Poppy Pym som utkom alldeles nyss av Modernista, tycker jättemycket om just den nyansen av gul.
2.COZY SWEATER: 
WHAT BOOK GIVES YOU THE WARM FUZZIES?
Fangirl av Rainbow Rowell är en av de mysigaste böcker jag läst.
3. FALL STORM:
CHOOSE YOUR FAVORITE BOOK OR GENRE THAT YOU LIKE TO READ ON A RAINY DAY
Spökhistorier är det bästa på mörkare och ruggigare dagar, jag tyckte verkligen om Kvinnan i svart av Susan Hill.
4. COOL CRISP AIR: WHAT'S THE COOLEST CHARACTER YOU'D WANT TO TRADE PLACES WITH?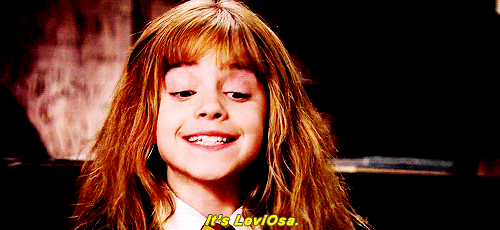 Hermione Granger!
HOT APPLE CIDER: WHAT UNDER HYPED BOOK DO YOU WANT TO SEE BECOME THE NEXT BIGGEST, HOTTEST THING?
Jag kommer inte på någon som hör till mina favoriter som skulle vara underhypead, min favorit The haunting of Hill House har fått ett uppsving nu med den nya Netflix-serien (som inte alls är som boken, synd).
PUMPKIN SPICE: WHAT'S YOUR FAVORITE FALL TIME COMFORT FOODS?
Choklad! Helst lösgodis så man får plocka många olika.
WARM, COZY BONFIRE: SPREAD THE COZY WARMTH, WHO DO YOU TAG?
Jag taggar alla som vill göra denna!